CanJam 简介
CanJam Global是世界首屈一指的耳机及音频盛会,每年在纽约、新加坡、洛杉矶、伦敦、丹佛及上海举行,由全球规模最大的音频设备爱好者俱乐部Head-Fi.org策划筹办。CanJam耳机及音频展不仅是音响发烧友们的盛大聚会,更是音频业界不可或缺的重要平台,为制造商、代理商、经销商们提供与客户甚至竞争对手交流的机会。同时,凭借其跨国界、跨领域的特色,还吸引了众多音频、生活消费和科技类媒体的争相报道。
CanJam耳机及音频展为参观者提供了难得的体验机会。在这里,您不仅能试玩最前沿的耳机和个人随身音频产品,还能参与丰富详实的讲座课程,全方位体验更多精彩内容。
音乐新体验,敬请关注#ListenLikeNeverBefore!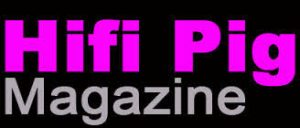 CanJam London 2018 was held at the prestigious Park Plaza Hotel, Westminster Bridge this year. . .a great setting for consumers, companies, designers and music lovers from the U.K, U.S, Canada, Japan, Singapore and many other countries to come together for this event.
The market for headphones and related componentry is an exciting and rapidly growing one, and rightly so given the innovation and technology involved, which as I found out, leads to some serious musical enjoyment. This friendly event was 'Jam' packed with exhibitors & customers, and very busy. Suffice to say CanJam was a fun event, with some serious, yet understated things going on, that was a real eye and ear opener and I'm now firmly convinced that headphones are something that everyone should find the time to enjoy, because there definitely is a pair for everyone.
Read More...
落基山音响展

2018年10月5-7日
上海

2018年11月3-4日
NYC

16-17 February 2019
SINGAPORE

30-31 March 2019
SOCAL

22-23 June 2019
London

27-28 July 2019